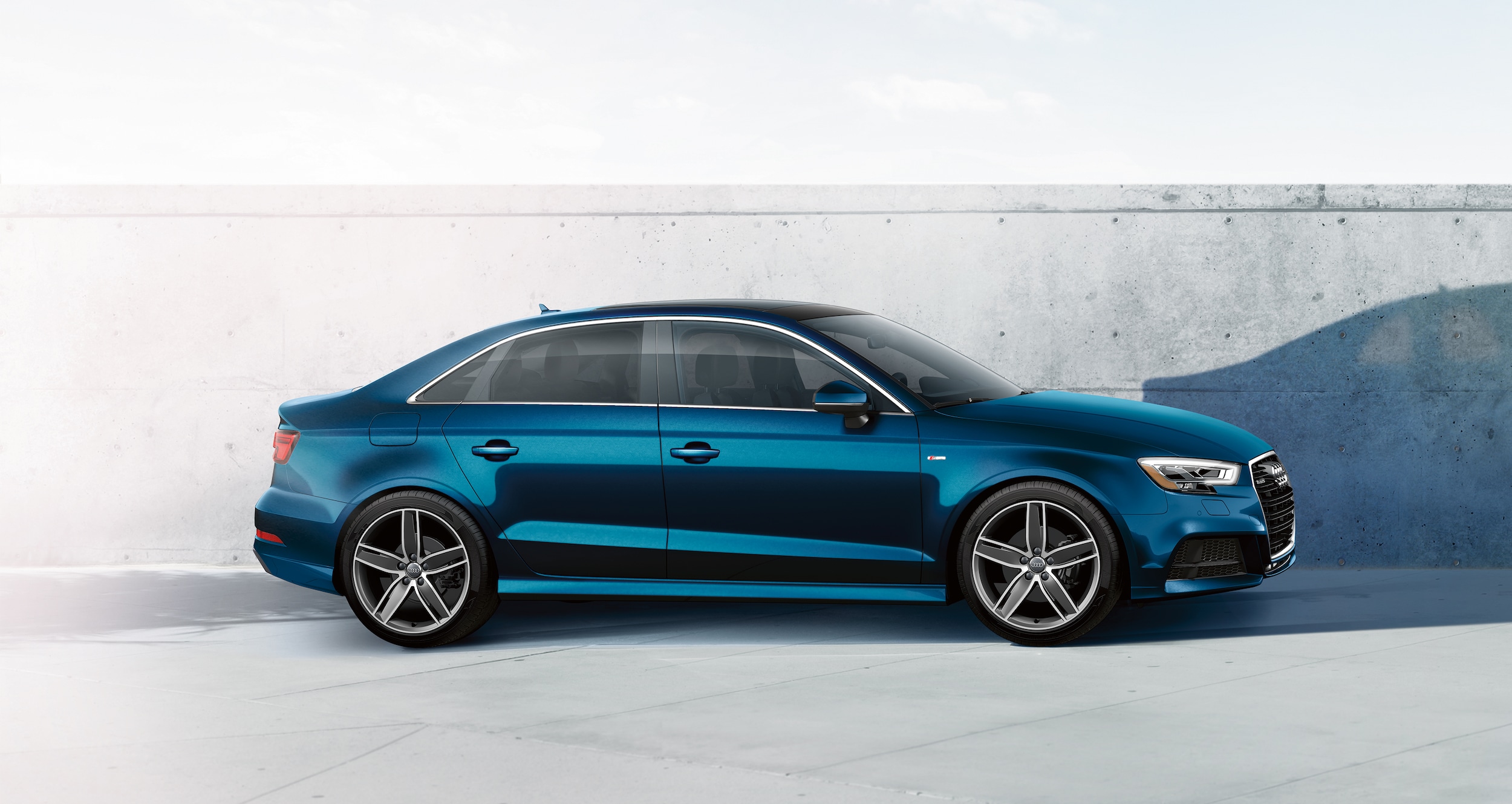 If you are interested in an affordable luxury compact sedan, you should consider the popular Audi A3. Unlike other compact luxury sedans, the A3 offers many top features as standard. This may be the used luxury sedan that will be perfect for your needs in Meadville, PA. To learn more continue reading.
Excellent Style that Stands the Test of Time
When you are looking at used luxury vehicles, you want to ensure that the vehicle does not have dated style. With the Audi A3, you get a vehicle that looks great even after four or five years of ownership. This ensures the Audi A3 makes an ideal used vehicle purchase.
A Spacious Interior
Even though the A3 is a compact sedan, it is surprisingly spacious on the inside. You can comfortably fit up to five passengers with enough headroom, shoulder room, and legroom. You will find the A3 comfortable for daily commutes and long road trips in North East, PA.
Enjoyable Performance
The Audi A3 is designed to be a capable luxury sedan that gives you spirited acceleration when you need it. From acceleration to handling, the A3 delivers with confidence.
Advanced Tech Features
Audi has long been known to provide top tech features in its vehicles. A used A3 is no different. You will find some of the most advanced navigation, audio systems, and digital displays of any car in its class.
Excellent Reliability for Ashtabula, OH Driving
When considering any used vehicle, you have to factor the vehicle's reliability. The Audi A3 is among the most reliable luxury compact sedans in its segment. That means that you should have no trepidation about buying an A3 on the used market.
Who Should Drive a Used Audi Q3?
A used Audi A3 is ideal for those looking to drive their first luxury sedan at an affordable price in the Jamestown, NY area. The A3 is also suitable for those who want a luxury vehicle that offers excellent fuel efficiency.
If you would like to take a test drive of a quality used Audi A3 luxury sedan, then visit Audi Erie to learn more.