Audi Service Center
Welcome to 
Audi Erie Service Center. 
Keep your Audi performing like an Audi
Quality service starts with our factory-trained Audi technicians who use the latest diagnostic equipment and Genuine Audi Parts to keep your vehicle in-tune. Learn more about your maintenance schedule, warranties, and owner's manual below. You'll also find the many ways we are here for you, including Roadside Assistance and remote service appointments.
Audi maintenance schedules and owner's literature
As an Audi owner, you deserve to know what it takes to help maintain your car's exceptionally engineered performance-and our maintenance tool was designed to do just that. Simply input your vehicle's VIN or Model Year, Model, and trim level for a convenient way to see the maintenance schedule and owner's literature for your car. You can also enter your mileage for more specific maintenance recommendations.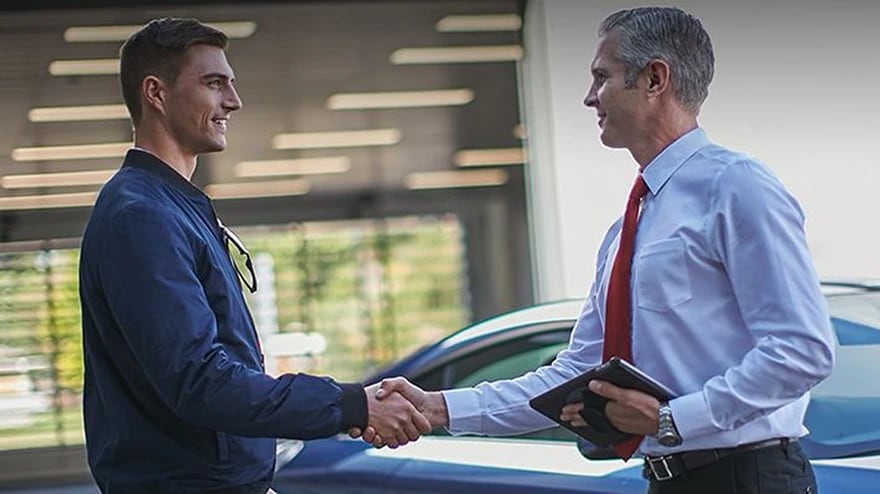 AudiCare
To help maintain the performance of your Audi, we recommend maintenance service every 10,000 miles or 12 months, whichever occurs first. Audi Care prepaid scheduled maintenance packages are the ultimate in quality and convenience.
More Information
Audi Genuine Accessories
From the added cargo versatility of roof racks to car covers helping protect your investment, there's an array of Audi Genuine Accessories that can help you add both style and utility to your Audi. Find your Audi model from the list below to see the available accessories tailored to fit your Audi and next adventure.
In Need of Audi Genuine Parts & Accessories?
Here at 
Audi of America
, it is our mission to be the best Service and Parts Center we can be. Our Audi Certified Service Technicians are standing by to help you with all of your maintenance and repair needs.
A factory fit, every time.
Help maintain the integrity of your Audi when you visit our dealership for service and repairs. We use Audi Genuine Parts that are designed for the factory specifications of your model. They offer quality, performance and 12-month/12,000-mile warranty.
The Parts Department at 
Audi of America 
maintains a comprehensive inventory of high quality genuine OEM parts. Our highly knowledgeable staff is here to answer your parts inquiries. Should we not carry a part for which you're searching, we can always order it for you and receive it within a timely manner.
View Audi Service Specials
Servicing Your Audi at our Service Center in Erie PA
When you service your car regularly, there's no doubt you will enjoy it in the end. You will save some bucks by catching problems at an early stage. To understand when to visit your mechanic, it is important to always refer to the Audi's user's manual. We are committed to helping drivers along the Meadville area drive safely.
The owner's manual has outlined short-term and longer-term maintenance like tire rotations, oil changes, or brake pad replacements. Other long-term services are inspection of the vehicle's differentials or changing a timing belt.
Car Maintenance at Audi Erie
If you are a driver along the North East PA area, there are several things that you need to do to keep your Audi in perfect condition. When a car is working at its best, you take time to ensure that engine fluids are checked regularly and ensure that the tires are checked for pressure and tread depth.
Other car maintenance issues that you may encounter throughout the entire period shall include:
Filter replacements
Tire rotations
Wiper blade replacements
Bulbs burning out
Brake replacements
Oil changes
Some of the optimal intervals from significant tire rotations and oil changes are well stipulated in the owner's manual. Audi specialists have a plan that considers the multiple issues to your car and have managed to tailor an ideal program for it around the Ashtabula OH area.
Bring Your Audi at Audi Erie for Servicing
If you feel your car needs some servicing or special maintenance from experts, we at Audi Erie are committed to helping you. We have specialists whose mission is to help your car perform better. Our mechanics have a lot of experience dealing with Audi cars.
The specialists use OEM parts to keep your car functioning like new ones. They help to give it the best care possible. Kindly remember to book an appointment with our service center near the Jamestown NY area for certified services.